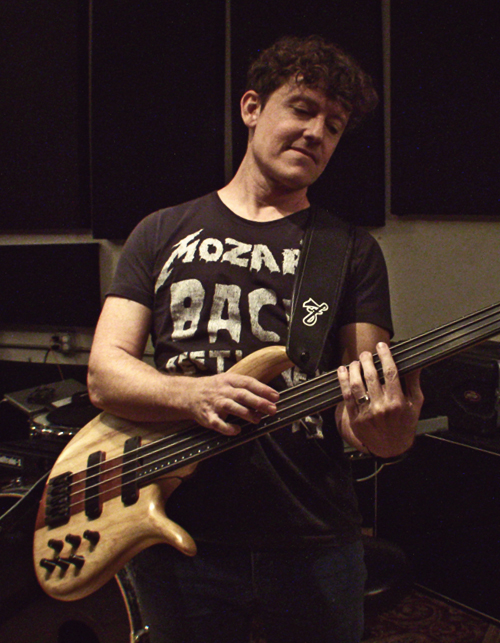 About
Kristian Dunn is a bassist and composer who lives in Southern California. He has played with too many bands and has too many records to mention, but he's mainly known for his fretless, double neck, and looping work with the duo El Ten Eleven.
The band has been touring almost non-stop for the last 10 years and 2014 has already seen them headline their own tours as well as play big festivals such as Capitol Hill Block Party, Camp Bisco, Osheaga and more.
Armed with merely a doubleneck bass/guitar, fretless bass, drums and a dizzying array of foot pedals, the band creates complex, deeply felt music, from scratch, onstage, with no help from laptops, click tracks or additional musicians. They utilize multiple looping pedals to create songs that sound as though they are being played by at sextet. Most first-timers to an El Ten Eleven show are stunned that the band is a duo.
Part of El Ten's success has come from the world of television, radio and film. Shows including The Real World, All Things Considered, Market Place, Chopped, CSI Miami, The Glenn Beck Show, The MTV Video Music Awards, and a Lexus commercial (to name but a few), have utilized the band's recorded repertoire. But the most notoriety has come from Gary Hustwit's award winning design documentary trilogy; Helvetica, Objectified, and Urbanized.
"I love my F Bass BNF4 as It's playability and tone are incredible… and it's so light! This BNF has spoiled me with 28 frets and I come to expect it from now on." – Kristian Dunn