Maddie Jay
Solo Artist
Social Links:
Model(s) Played: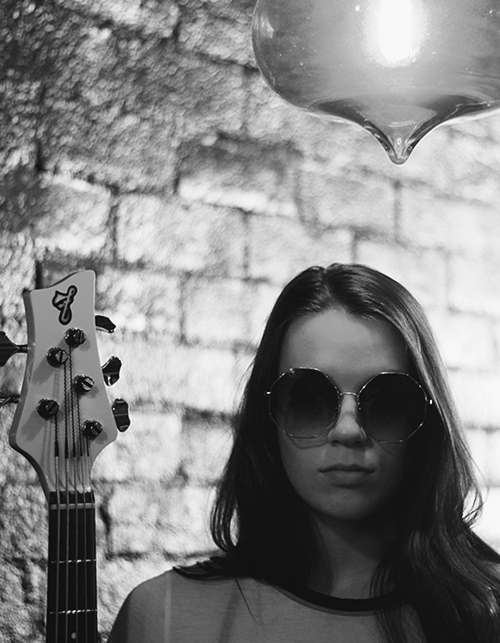 About
Maddie Jay grew up in the volatile wilderness of northern British Columbia, Canada. Her musical foundation was laid down by a small but thriving folk music community which propelled her into working musicianship. She found her first real love in the bass guitar at 16 and never looked back. Maddie went on to attend Berklee College of Music on scholarship, and is now based in Los Angeles, CA where she works as a freelance bassist, guitarist and songwriter.
Maddie has recently toured with NPR Tiny Desk Contest Winner Naia Izumi, and pop artists such as Skylar Grey, Emily Warren, and Drake Bell. She has studied with some of the country's most renowned pop and jazz legends such as James Genus (Herbie Hancock, Daft Punk, SNL House Band), Lenny Stallworth (The RH Factor, Kenny Garret) and Alain Mallet (Paul Simon,Paquito D'Rivera), and she has performed with musicians such as Abraham Laboriel Sr (Elton John, Stevie Wonder), John "JR" Robinson (Michael Jackson, Chaka Kahn), Steve Bailey (Dizzy Gillespe, Jethro Tull) and Brady Blade (Dave Matthews Band, Emmylou Harris.)
When left to her own devices, Maddie refuses to recognize the boundaries of genre. With her original projects (Maddie Jay and Maddie Jay & The pH Collective), Maddie is constantly creating and experimenting. She explores rich harmonies and old school rhythms, which come to fruition in live and studio recordings as well as DIY budget-less music videos.
"My VF5-J was a god-send! I learned how to play bass on older vintage basses, and the VF5 really pays homage to what makes those instruments so special. It combines playability and versatility with slick looks, but it still has the grit and the growl that a lot of boutique instruments that I've tried are missing. I love having so much control over my tone, and I am constantly getting compliments on the colour. It's my go-to bass!"