Teymur Phell
Solo / Session Artist
Social Links:
Model(s) Played: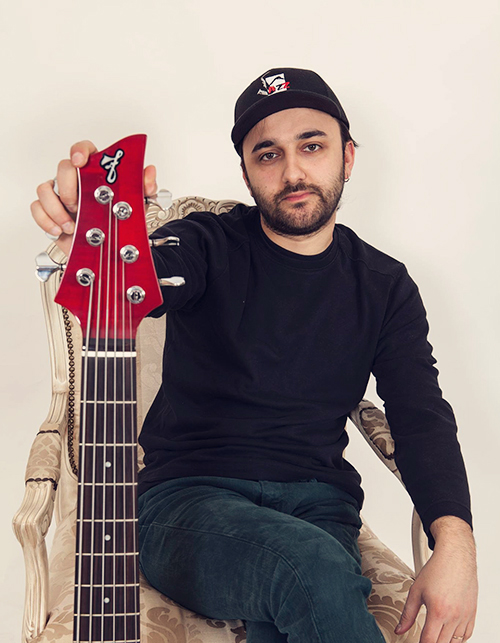 About
Teymur Phell was Born in Baku Azerbaijan in 1987 and immigrated with his family to Israel in 1991. Teymur grew up in an extremely musical home and started playing music at the age of 13. It was the electric bass and it was love at first sight.
After graduating from Vizzo arts high-school in Haifa, Teymur continued his studies at the Jerusalem academy of music, in the classical department under maestro Michael Klinghoffer – Professor of double bass.
In 2011 shortly after graduating with honors, Teymur moved to New York and quickly established himself as a prominent force on the scene.
Teymur has worked as a side man and performed with a long list of top musicians such as Arturo Sandoval, Mike Stern, Leni Stern, Bill Evans, Randy Brecker, Simon Phillips, Oz Noy, Dennis Chambers, Leni White, Amal Murkus, Steve Smith and many many more.
Teymur's debut album 'Master Volume' combines electric jazz, fusion, and funk with influences from Teymur's motherland, Azerbaijan, as well as his upbringing in Israel. Each tune has a unique structure that tells its own compelling story that draws the audience in. One listen and you'll know that there is a deeper statement being made. At the same time, the performances are breathtaking without exception. This album features a great cast of musicians, including Nitzan Gavrieli, Lionel Cordew, Chad Lefkowitz Brown, Itai Kriss, and Daniel Sadownick, along with Mike Stern and Dennis Chambers. This is some of the finest playing there is. "This is the record I always wanted to do. It's one-hundred percent original music," says Teymur about the album. "There's something in this record for everyone."
Of his custom BN6, Teymur says: "When I got in contact with George, I knew his craftsmanship and experience were outstanding, so I felt very positive about getting my custom 6 string from F Bass. The bass turned out better than I hoped for – It's very warm, punchy, flexible and very natural sounding. It's truly an honor and privilege to be able to make music with an instrument like this!" – Teymur Phell