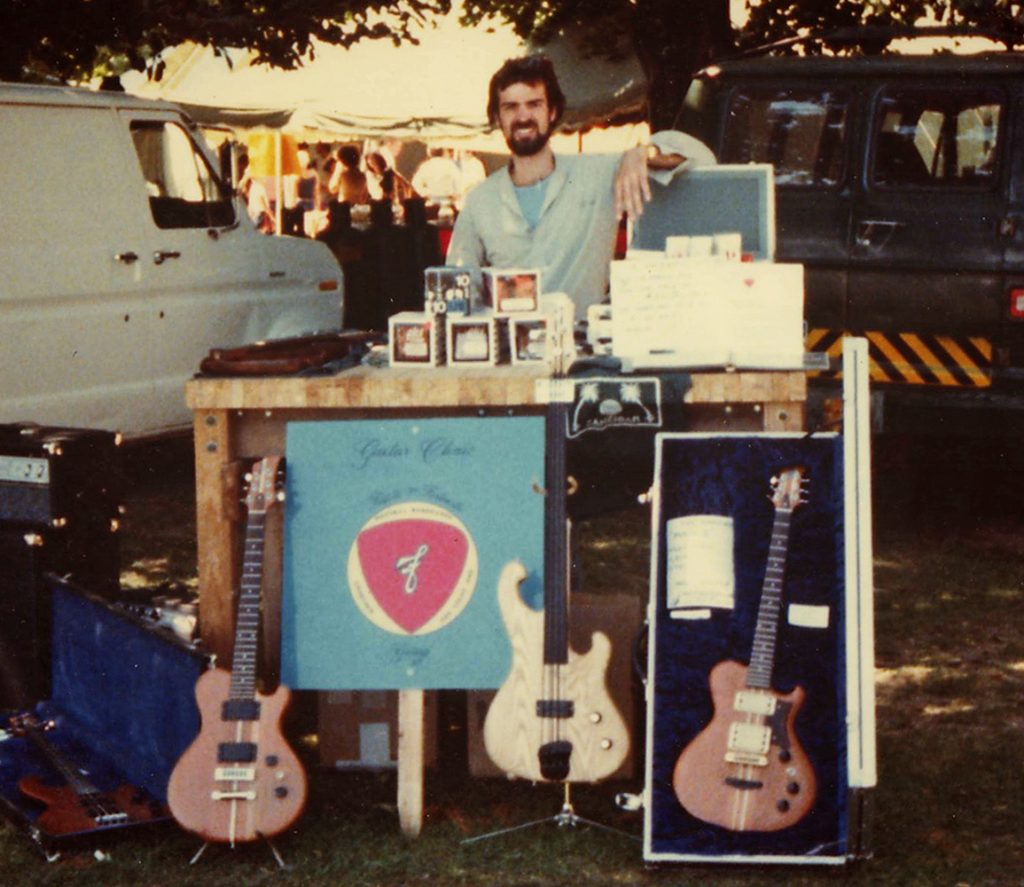 History
F Bass Inc was founded by George Furlanetto in 1978, way back when 5 and 6-string bridges had to be fashioned from two 4-string bridges. George's life path towards luthiery was inspired by his father's craftsmanship and his mother's musical talent. He started out by restoring instruments for a local music shop during the late 60's & 70's. It was here that he discovered that basses needed much more attention and had significant room for improvement. So he set out to create his own unique basses with "modern" appointments like a 5th & 6th string, fast action, and discreet wooden pickup shells. The company operated out of small workshops in Hamilton for several years to build upon this foundation. In 1986, F Bass grew into our current 5,000 sqft factory on McKinstry Street, becoming a hub for creatives and musicians alike. Four decades later, F Bass Inc continues to be family owned & operated with George's son Marcel carrying on his vision.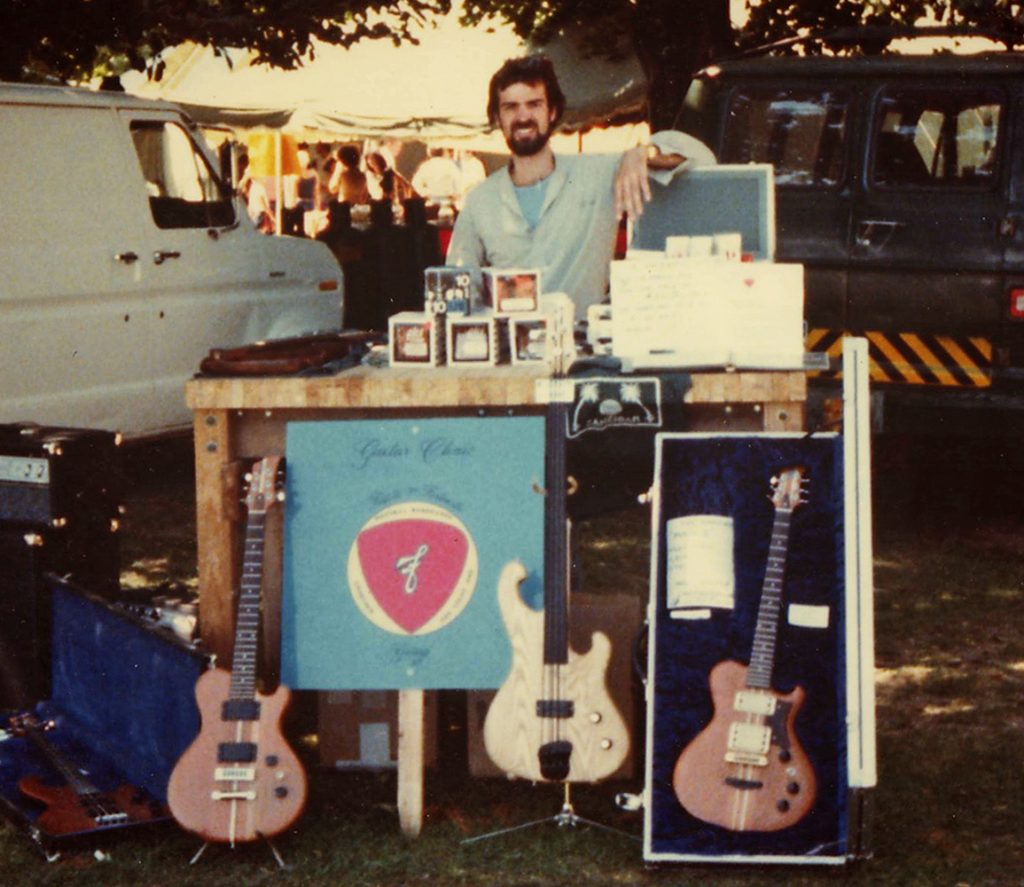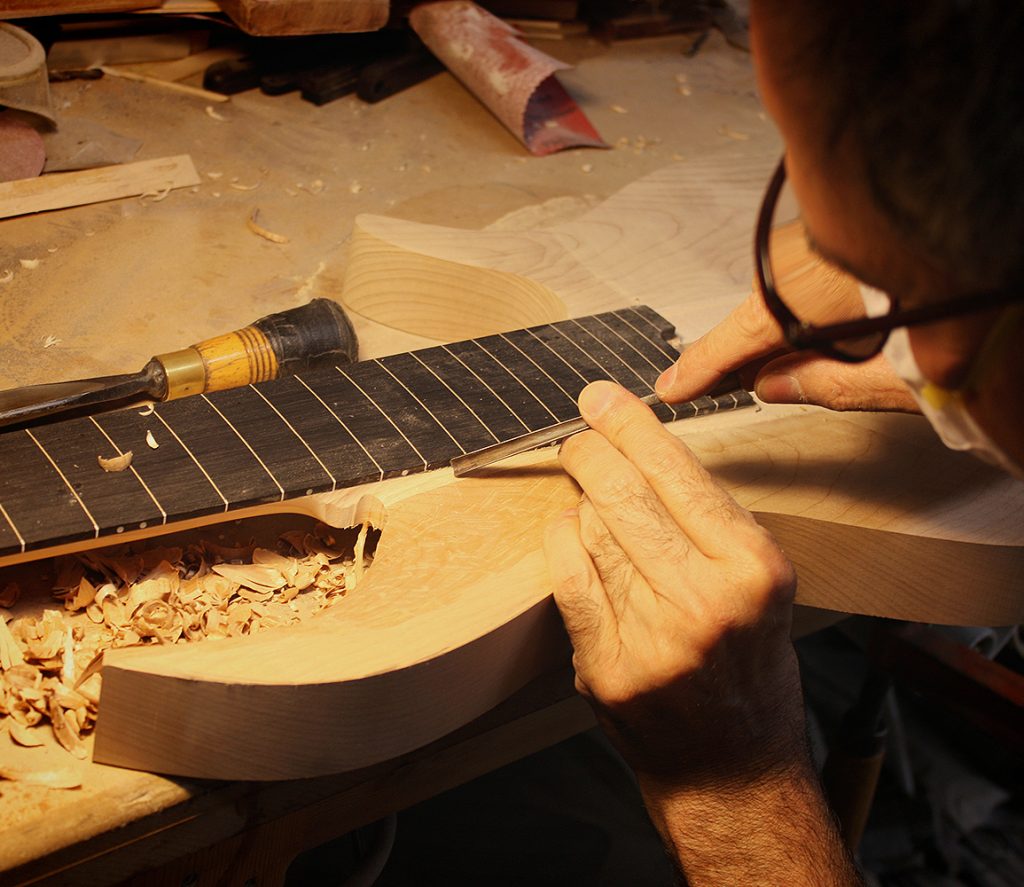 Handcrafted
To this day, our basses are handcrafted in small batches in our hometown of Hamilton. Our basses are still built by George and his highly trained and dedicated team, many of whom have been honing their craft with us for over 15 years. After decades of evolution, we're in constant R&D to improve every facet of our builds. Whether it's tweaking our handmade pickups & preamp, experimenting with finishes, or improving neck feel by just a few passes of the rasp. We're never happy resting on our laurels and will continue to create some of the most refined and respected instruments in our industry.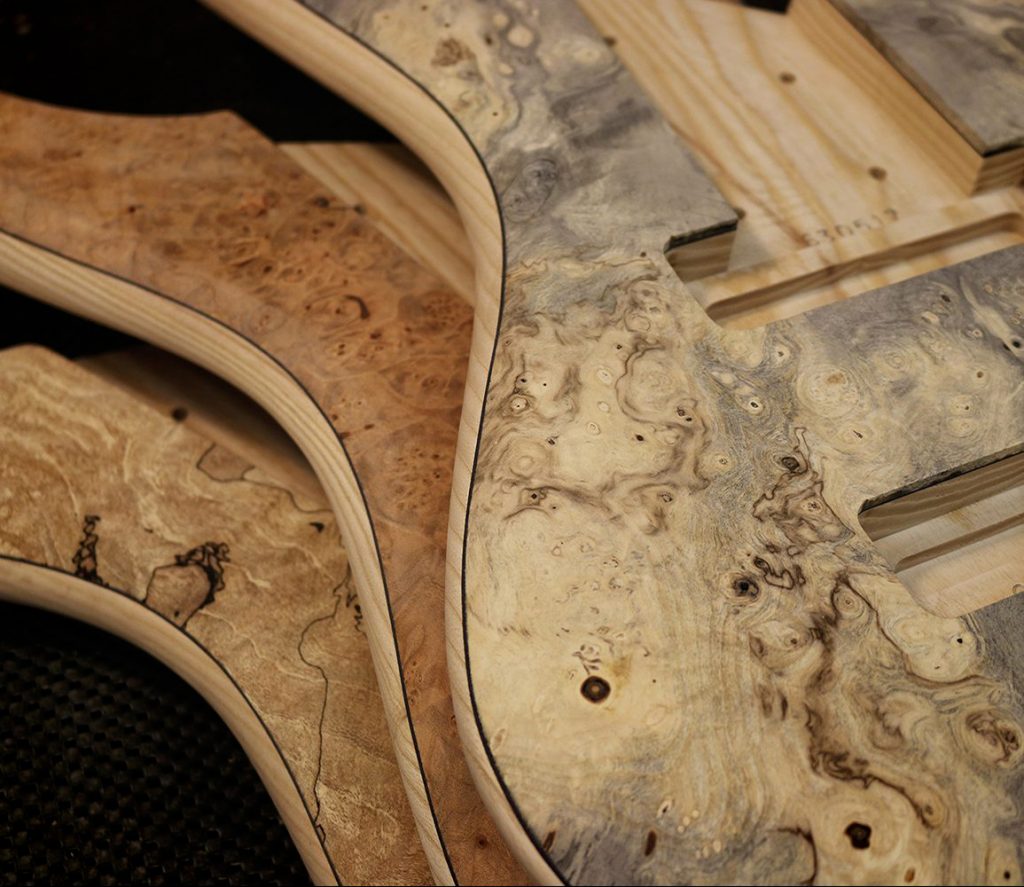 Quality Components
All of our carefully selected lumber is aged in-house and never used prematurely. Whether it takes a few months or a few years, we'll only use lumber that meters within our strict 4-6% moisture content requirement. This means most of the moving our wood does is in our hands and not in yours. We source our tone woods from local mills, while our exotics are sourced globally and are fully CITES & LACEY compliant. To complete our builds, our pickups, preamp, and even wooden knobs are handmade to our specification right here in Hamilton. We also only use quality hardware from proven industry leaders in the US & Japan.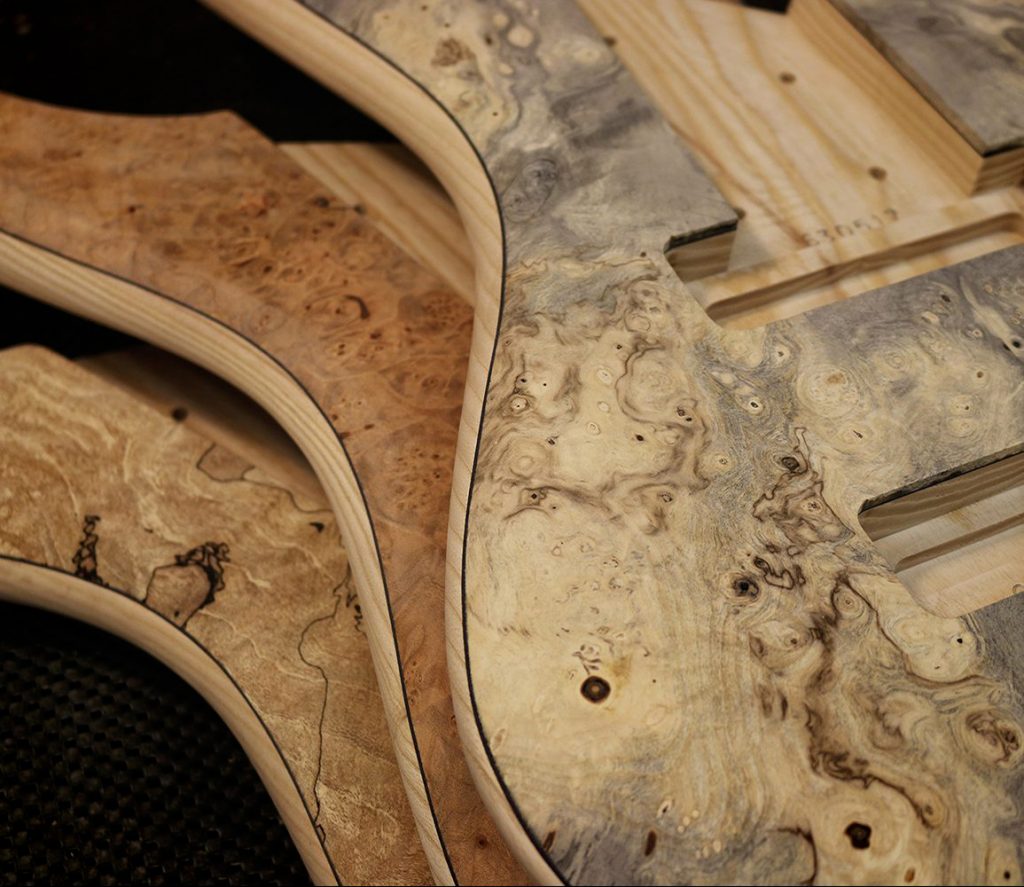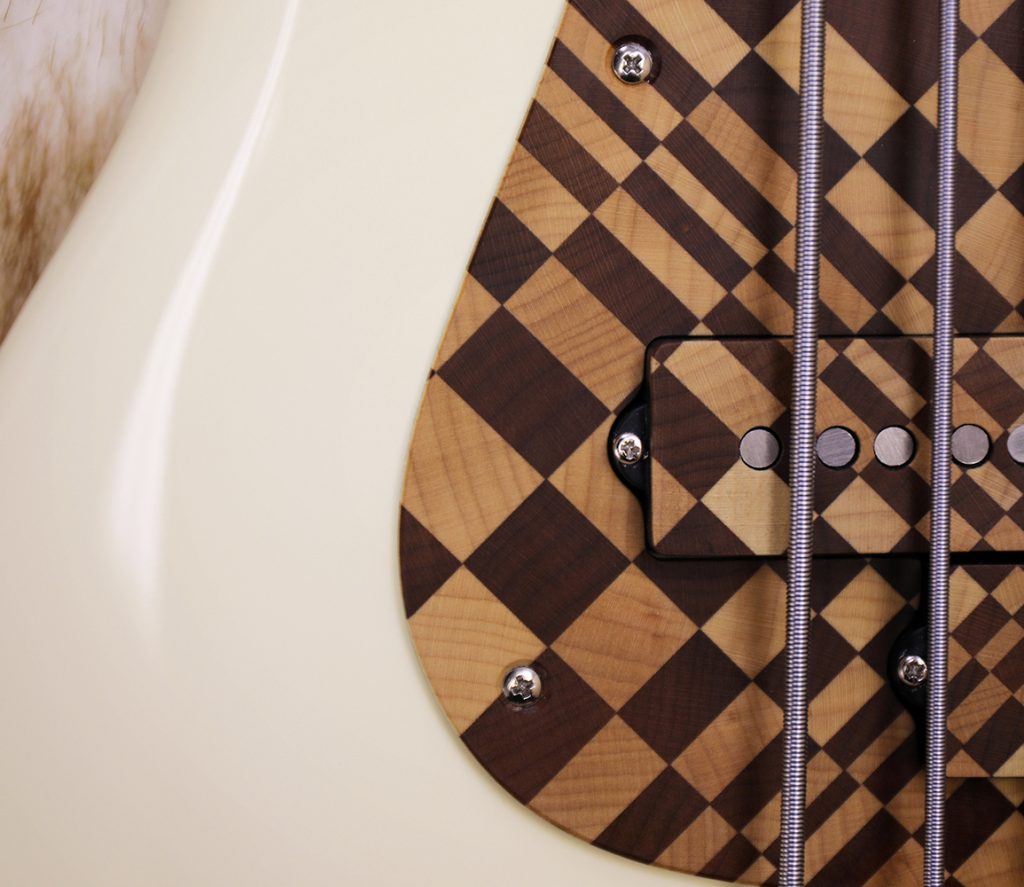 Built For You
Our passion for luthiery goes well beyond the builds themselves as we obsess just as much over the bassists who play them. A beautiful boutique instrument is one thing, but we also firmly believe that it needs to be incredibly dependable and gig worthy — for the weekend warriors or those selling out stadiums. If it can't last a lifetime then it's simply not worth building. We're always open to discussing basses, gear, life, (and dogs) with our players and love incorporating their feedback into our designs.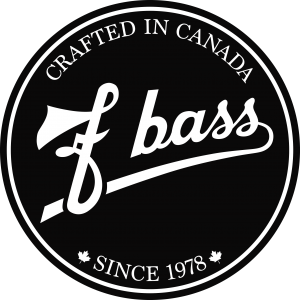 We hope refinements such as these create a niche away from instruments that sound and feel "high-tech" or "commercial". These developments have led to a terrific combination of fat natural sound, sleek yet substantial feel, exciting aesthetics, and an overall feeling of family. We trust that our craft will help define yours!
The Team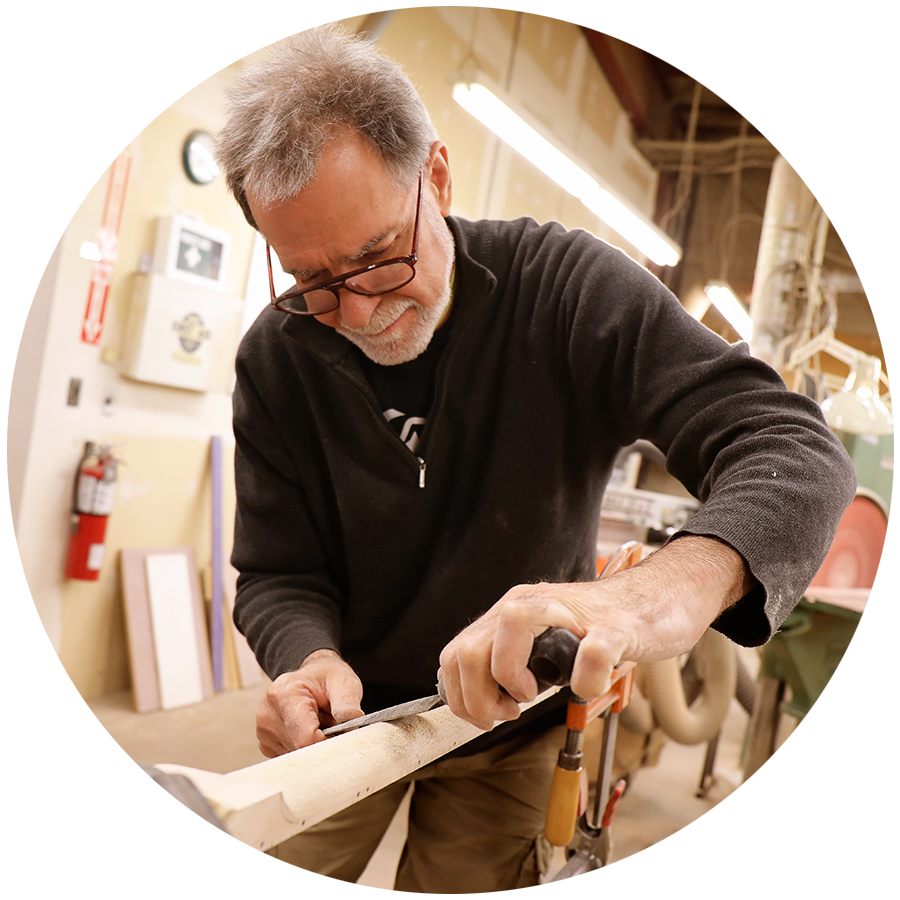 George Furlanetto
Owner / Founder
Established F Bass Inc in 1978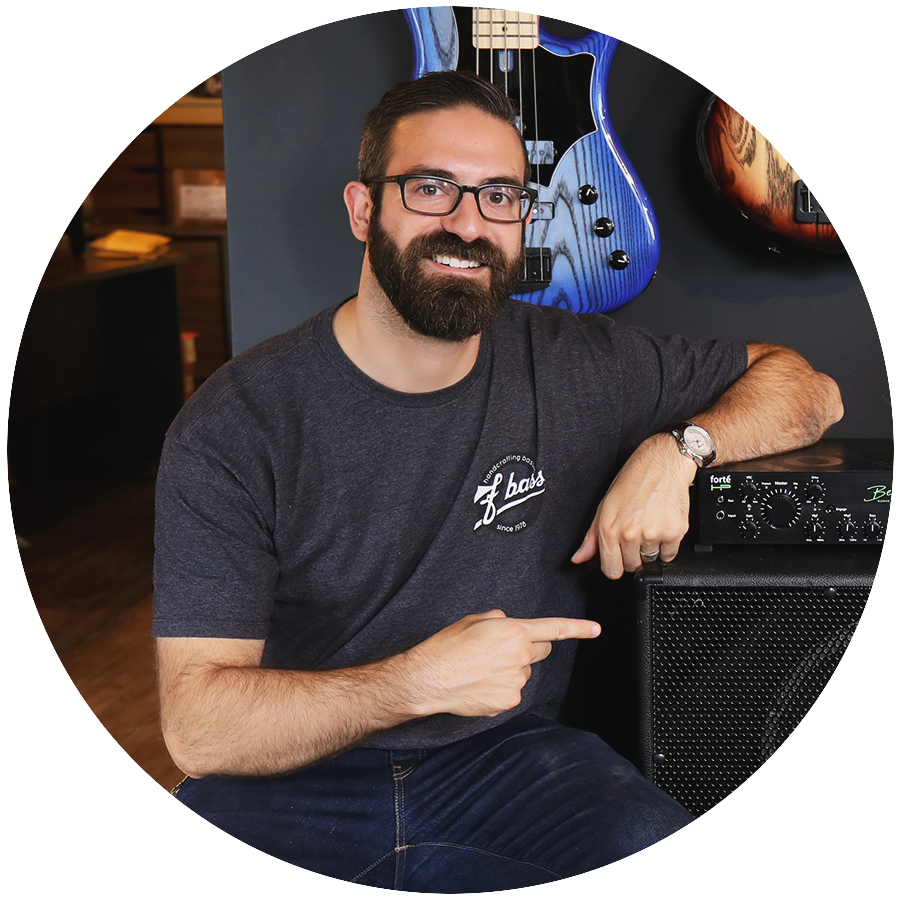 Marcel Furlanetto
Artist & Customer Relations / Product Development / Sales
Joined 2007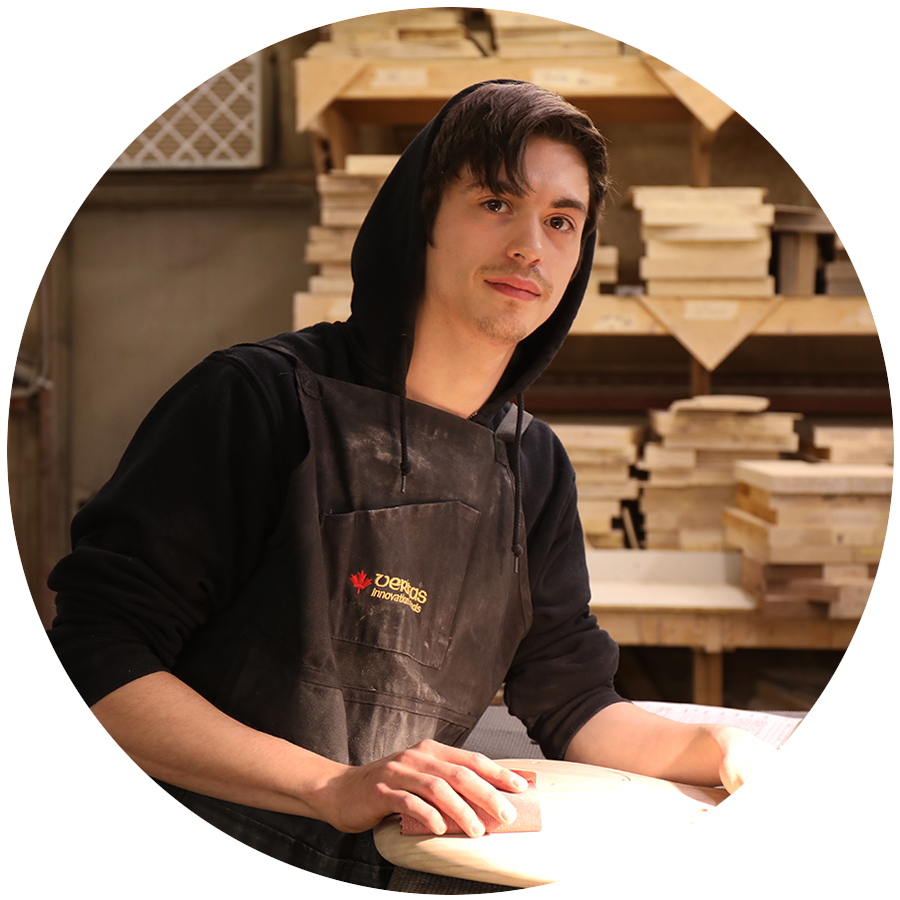 Brett Bailey
Sanding & Finish Prep
Joined 2020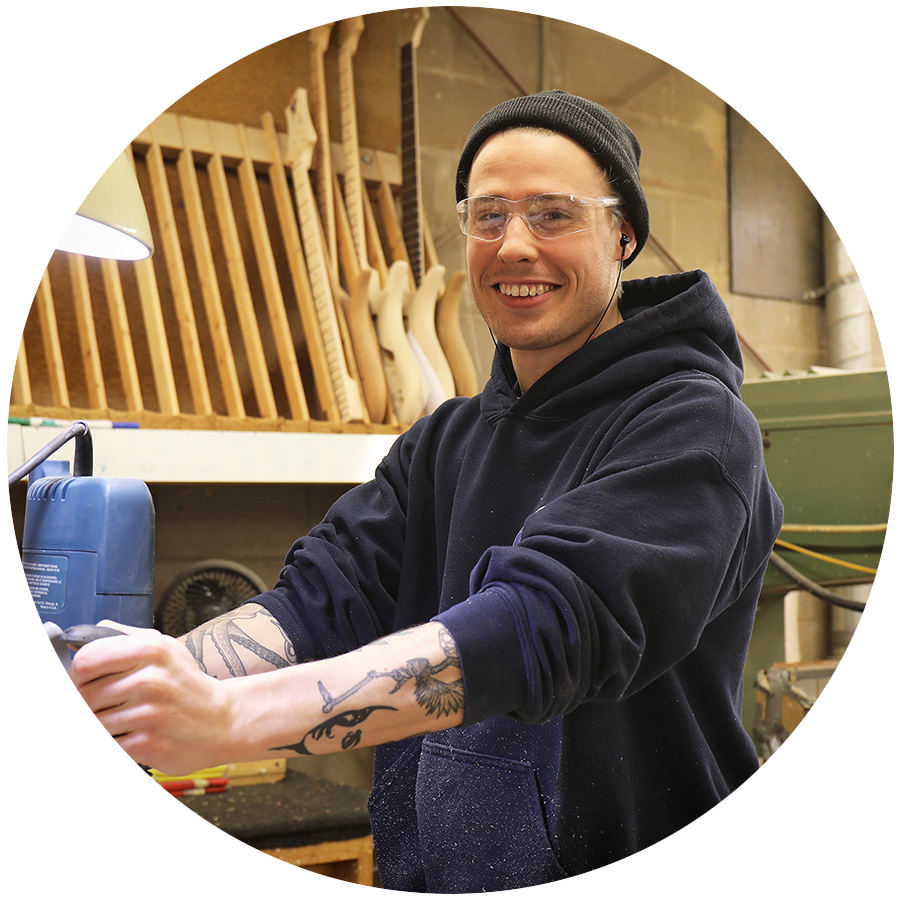 Collin Horlick
Sanding & Finishing
Joined 2019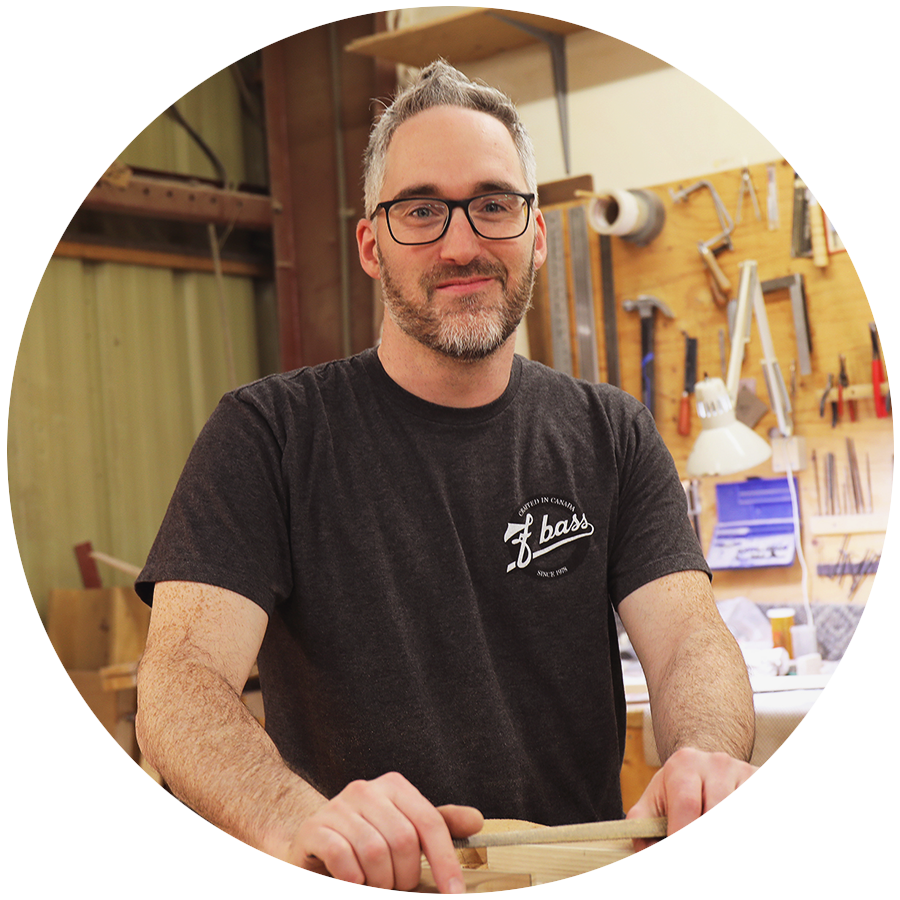 Dan Minton
Custom Builder / Production Manager
Joined 2003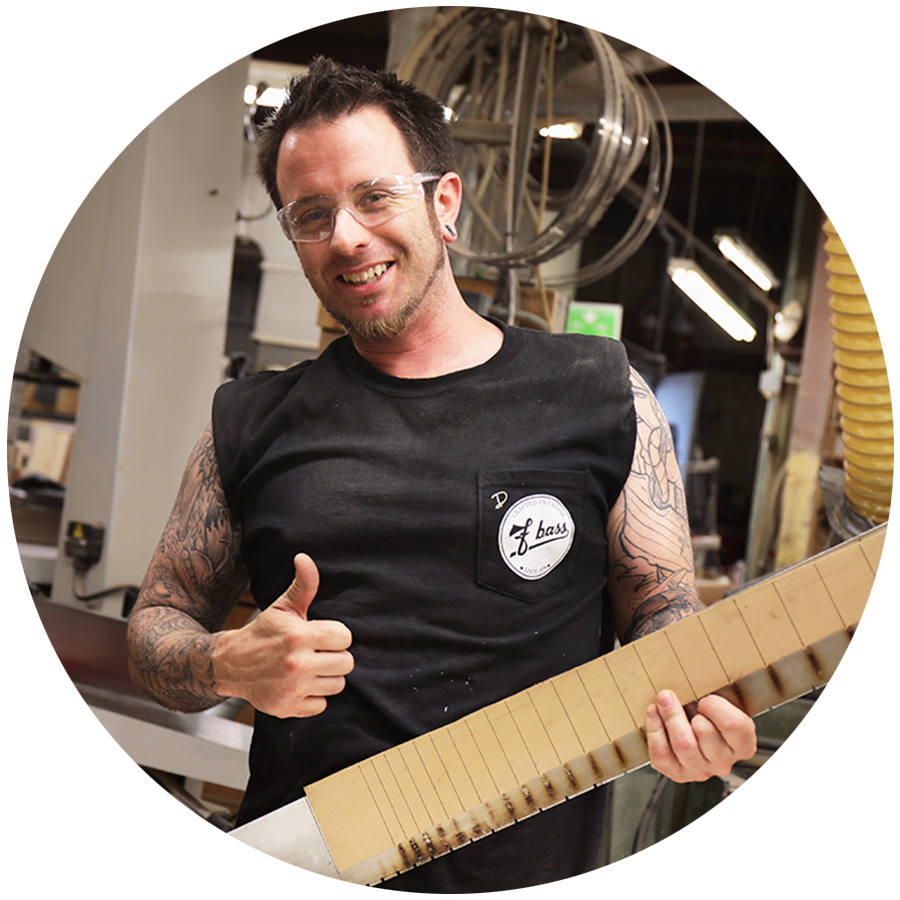 Jon Howard
Neck & Body Production / Hammertones
Joined 2005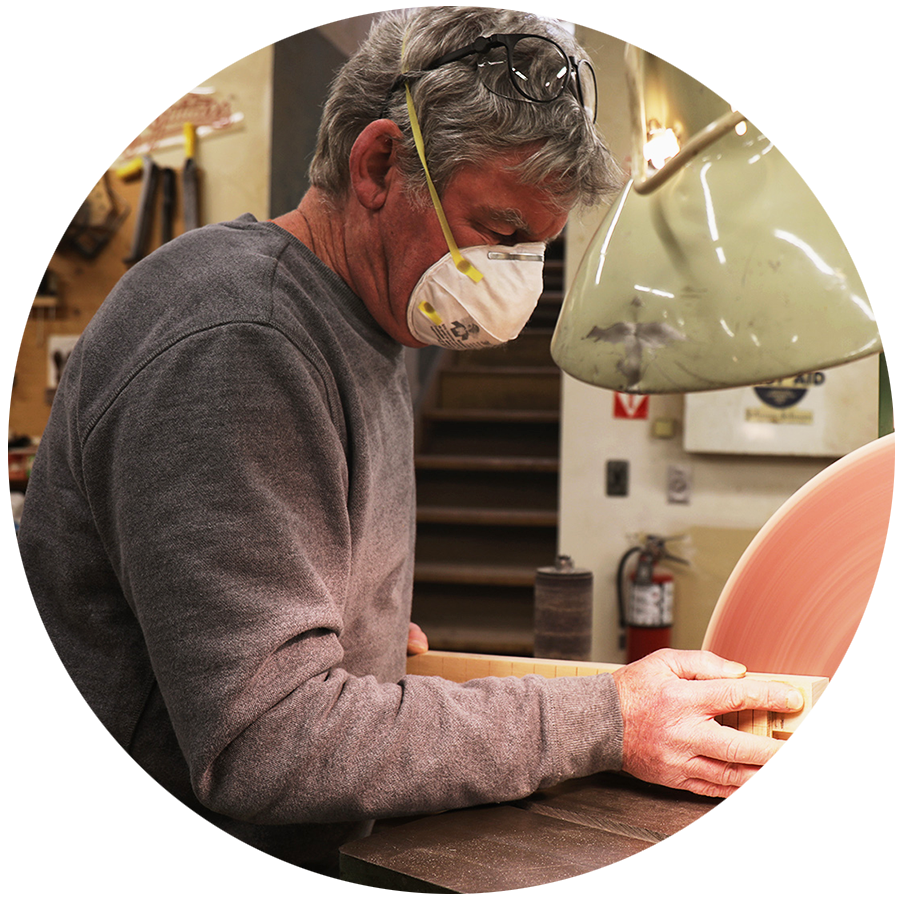 Paul Britton
Neck Carving, Fitting, Fretting
Joined 1996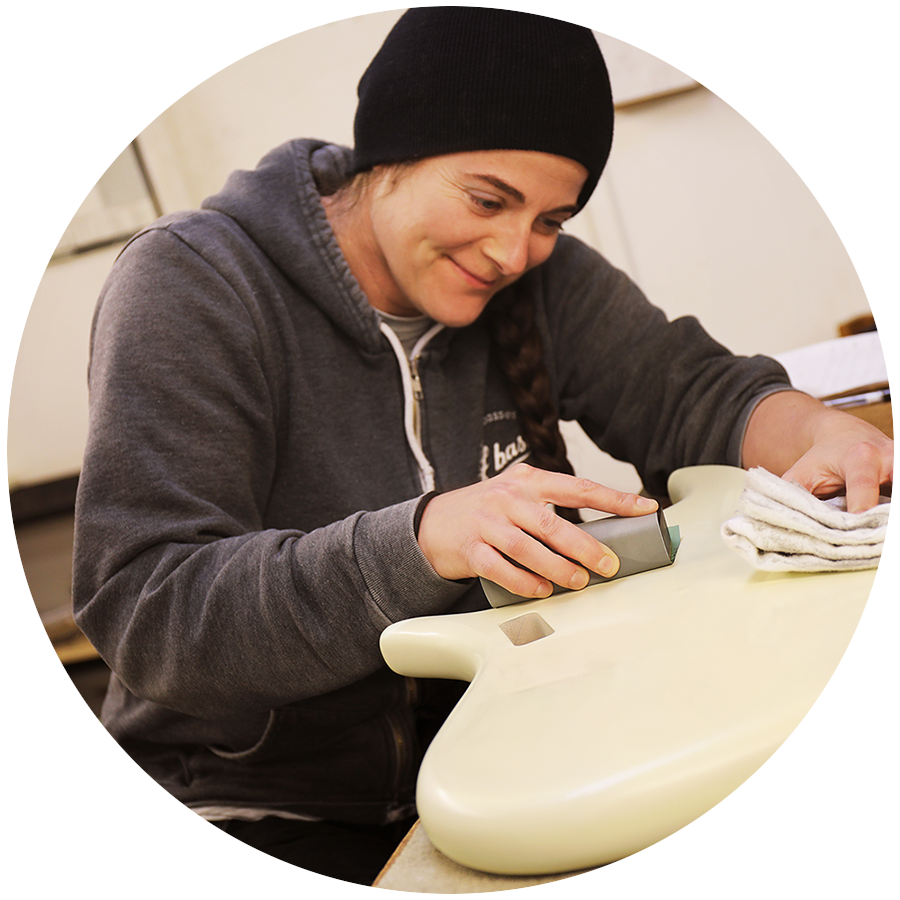 Sarah Wilson
Master Assembler
Joined 2001