Alain Caron
Solo Artist / UZEB
Social Links:
Model(s) Played: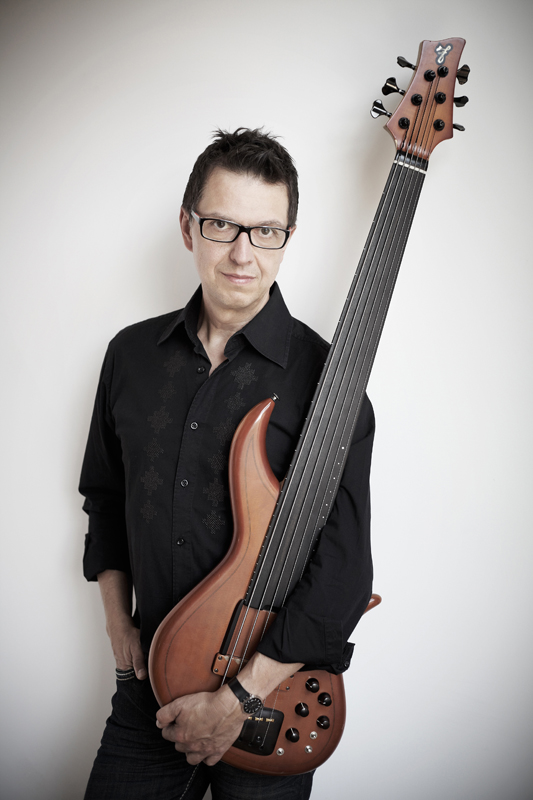 Bio
At the age of 14, Canadian bassist Alain Caron discovered the music which would become his life's passion – Jazz.

Opportunity knocked in the early 80's when he joined the fusion super group UZEB. Between 1981 and 1990 UZEB recorded ten albums, sold nearly half a million copies, and performed live in more than 20 countries.

After his studies at Berklee College of Music, Caron took off on his solo career when he produced "Le Band", the first of his 7 solo albums. Throughout this time he also toured worldwide with friends Mike Stern, Billy Cobham, Frank Gambale, Bireli Lagrene, Didier Lockwood, Tiger Okoshi, Alex Acuna, Don Alias, and Gino Vanelli.

Our internationally acclaimed friend has emerged as a virtuoso on the 6 string bass guitar and has taught master classes in most of the world's major cities from; Montreal, Toronto, Boston, Los Angeles, Paris, Tokyo, Hong Kong, Bogota, London, Rome, Amsterdam, Geneva, & Frankfurt. In 2009, a college in Alain's native Riviere-du-Loup announced that it would be building a 3.7 million dollar music pavilion and naming it "Ecole de musique Alain-Caron".

To this day, Alain Caron has released more than 20 records as a solo artist and with UZEB and has collaborated on 25 other recordings with various artists. He has won numerous awards including: 10 Felix, 1 Gemeaux, and 1 Oscar-Peterson. Alain Caron was ranked Best Bass player for 10 years in a row by The Jazz Report and was ranked among Bass Player Magazine's top 10 bassists in 1996.

To cover Alain's needs from A-Z he plays the F Bass BN6, infamous AC6-Signature, and the new AC6-Classic.