Bobby Vega
Session Artist
Social Links:
Model(s) Played: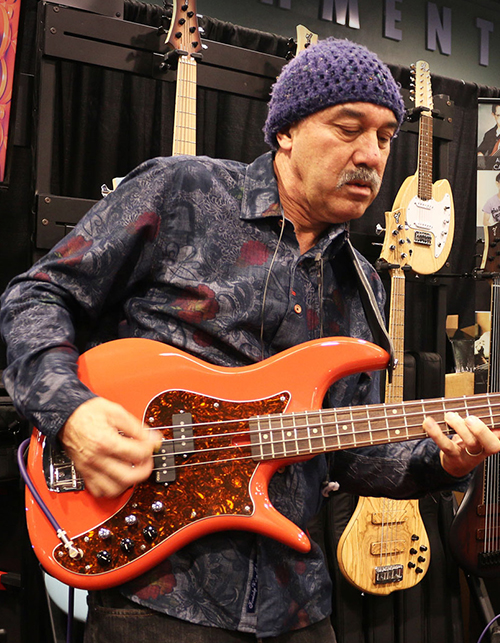 About
Born in San Francisco, bassist Bobby Vega has significantly contributed to the city's rich musical heritage, and his resume reads like a who's who of Bay Area rock, soul, funk, and world music. He's a master of pickstyle funk, a tone connoisseur, a professor of the groove, and one of the funniest people you'll ever meet.

Bobby began his professional career at age 15 with Bo Diddley, but he attained widespread attention as a 16-year-old for his distinctive picked and muted bass line on Sly Stone's "I Get High On You". Since then, he has contributed his soulful feel and incredibly dynamic playing to a long list of world-class artists, including; Booker T, Santana, Tower of Power, Etta James, and Jefferson Starship to name a few.

Bobby's reputation as a creative force has also taken him into many other musical arenas including composing, producing, and teaching.

Four decades and nearly 5,000 gigs after he first began playing bass, Bobby Vega continues to develop his complex and heady blend of rhythm & blues, rock, funk, technique, and tone, "laying it down" with incredible feeling and groove.