Colin Yong
Solo Artist
Model(s) Played: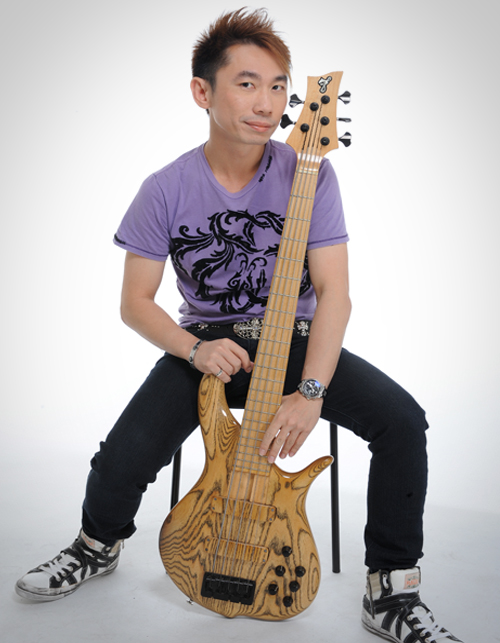 About
As a session bass player, Colin has never been partial to any genre and has always been game to play any kind of music. Thus far, he has managed to beg & bully his way into numerous International Music / Jazz Festivals in far off cities like Toronto, Chicago, New York, Berlin, Cape Town, and in countries around his home town of Singapore, such as; China, Japan, India, and other South East Asian countries. Despite having performed in so many countries, there was never a doubt in his mind that home was where he wanted to be based.
Throughout his career, he has worked with various International and Regional Jazz and Pop artistes like Jeremy Monteiro, Ernie Watts, the late Eldee Young, Eugene Pao, Tots Tolentino, David Packer, Michael Veerapen, John "Kaisen" Neptune, V Selvaganash, Patricio Buanne (Italy), Fei Xiang (aka Kris Phillips), and Kit Chan (Singapore), just to name a few.
Shows and festivals aside, this homeboy at heart also has a soft spot for Singapore's theatre productions. He has played and recorded for several locally produced original musicals, including W!LD RICE's annual Musical Pantomimes Cinderel-LAH! (2003 and 2010), Aladdin (2004 and 2011), Oi! Sleeping Beauty, Snow White, Beauty & the Beast, Dream Academy's Dim Sum Dollies (2004 – 2008), Sing Dollar (2009), Broadway Beng (2007 -2008), Theatre Practice's mandarin musical If there were seasons (2006 & 2009), and Toy Factory's 881-The Musical (2011).
Other Broadway musicals that he has worked on locally include "Into the Woods", "Little Shop of Horrors", "Cabaret!", "Tick Tick Boom"… (Directed by Tony Award Winner Jerry Dixon, with Music director Edward G Robinson, starring Christian Cambell), and "Hello Broadway "(Musical variety show with stars Judy Kuhn, Jerry Dixon, and Music Directed by Tony Award Winner, Jason R Brown).
"I gravitated towards my F Bass BN5 in 2003 and have used no other axe since. This bass is very expressive, sits very snugly in the mix, and is just as good live as it is in the studio. I've yet to encounter any musician I've worked with that hasn't complimented the way it sounds. It is truly the ultimate plug-and-play instrument, a work of art!" – Colin Yong