D Mills
Solo / Session Artist
Social Links:
Model(s) Played: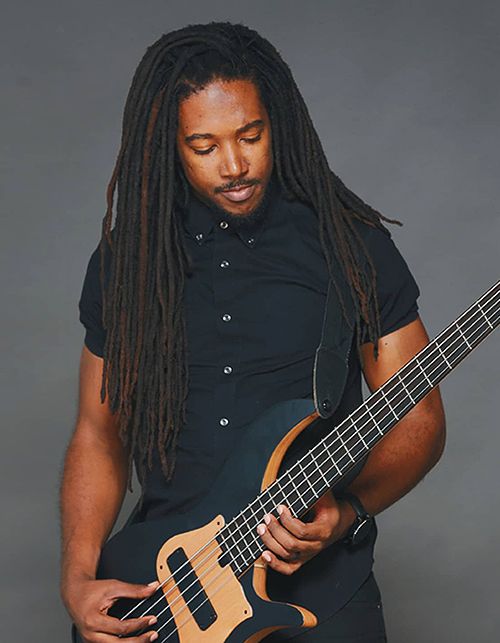 About
D Mills (aka Danny Mills) is a Los Angeles-based Music Producer, Artist, and Session Player. Mills is also the Great Great Grandson of the late great Bessie Smith. He started learning music at the age of 16. At that point he decided music was what he was going to be doing for the rest of his life. It was in high school where he met Dr. Gayle Serdan and learned how to play piano. As a kid he was introduced to all types of music from Hip Hop and R&B to Jazz and Rock. "I took piano class because I wanted to be a music producer. I knew that if I learned piano I could compose anything that popped in my head". While learning he was introduced to improvised music like Blues and Jazz. "The fact that you could improvise and play what you felt in a song really intrigued me". Mills then taught himself how to play bass and guitar to add to his repertoire.
He has since played all over the world with major and indie artists. He has also had the opportunity to write and record songs with some of the best in the industry, including; Charlie Puth, Yuna, Ryan Beatty, Che'Nelle, Jidenna, & Sheléa.
D displays his skill and love for music in his debut album "The Recital". Make sure you check out the latest released sophomore album entitled "Agape".
"Everytime I play an F Bass it makes my job as a bass player feel so easy. My custom BN5 feels so comfortable from my hands to my shoulders. This bass sounds aggressive and huge without adding anything to my sound. Amazing basses made by amazing people." – D Mills