David McMillan
Big Wreck
Social Links:
Model(s) Played: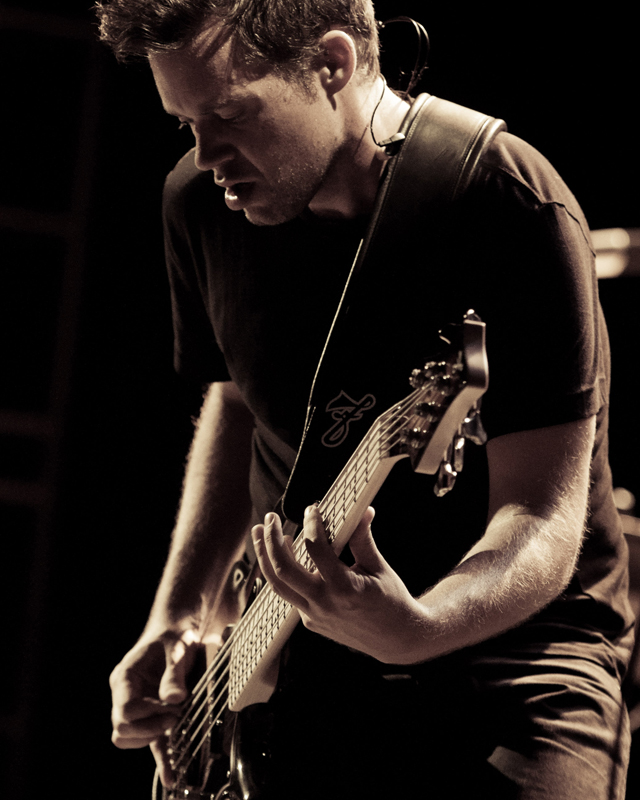 About
Bass guitarist Dave McMillan grew up in Midland, Ontario, Canada. It was there that Dave began his musical career playing professionally in many local clubs and bars. Influenced early on by the music of Led Zeppelin, Miles Davis, The Beatles, Pearl Jam, along with many others, Dave quickly became one of the areas busiest working bassists. At 19 Dave moved to Toronto to study Jazz at Humber College where he graduated with Honours.
Since then Dave has carved out a very successful career as a professional Musician both in the studio and on stage. He has toured Canada and the U.S. extensively and has played with many of Canada's top Artists.
The list of artists that Dave has worked with include Big Wreck, Justin Beiber, Carly Rae Jepsen, Nick Carter, The Philosopher Kings, Fefe Dobson, Ko, Crash Karma, Brian Melo, Keisha Chante, Treble Charger, and Shiloh to name a few.
Dave's studio career has afforded him the opportunities to work with some of the industry's top producers including Nick Raskulinecz (Foo Fighters, Rush, Alice in Chains), Eric Ratz (Billy Talent, Cancer Bats) Gavin Brown (Three Days Grace, Tragically Hip) and Jon Levine (Philosopher Kings, Kreesha Turner)
Currently Dave is the bassist for the band Big Wreck, currently touring in support of their album Albatross. The album has seen two singles released that have charted in the top 10 on rock radio including the title track, which spent a total of 7 weeks at #1 on the active rock charts.
"I dig the vintage vibe and tone of my VF's and their ability to cut through a sea of dropped tuned guitars" – David McMillan