Ernest Tibbs
Session Artist
Model(s) Played: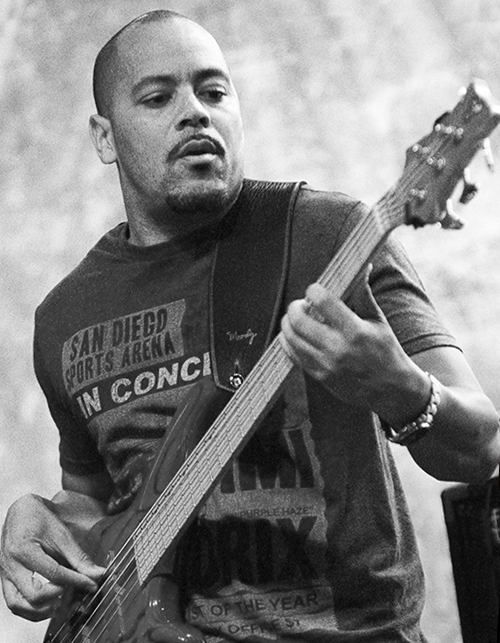 About
Ernest Tibbs was born and raised in Los Angeles, California. His home was filled with the sounds of R&B, Gospel, Jazz, and even singer-songwriter Pop music. He was able to jump in himself at age 11 when his grandmother purchased his first bass. His Father introduced him to the basslines of Ray Brown and Neils Henning Orsted Pederson and his philosophy was that if you wanted to be a real player, your walking lines had to be impeccable.
In Junior High his love for bass really took over when he discovered cats like Larry Graham, Bunny Brunel, Jaco Pastorius, Stanley Clarke, Alphonso Johnson, and Abraham Laboriel.
In 1988, he attended Musician's Institute in Hollywood where he studied privately with one of his favourite musicians, Gary Willis. He was able to hang out and learn from other world greats such as Bob Magnusson, Jeff Berlin, and the late Jim Lacefield. After graduating, and receiving the Bass Student of the Year Award, he went on to develop an impressive list of credits, including work with:
Allan Holdsworth, Andy Summers, Brian Bromberg, David Benoit, David Garfield, Dionne Warwick, Eric Marienthal, Gladys Knight, Gregg Karukas, James Ingram, John Pisano, Lee Ritenour , Mike Stern, Natalie Cole, Oz Noy, Phil Upchurch, Simon Phillips, Dean Brown, Greg Howe as well as symphony orchestras in San Francisco, Atlanta, and Los Angeles…among many others.
"I must say that F basses have an incredible feel with beautifully balanced tones that inspire me every time I play. I've taken my F bass on numerous tours with several artists, most in various genres of music. The versatility of these great basses speaks for itself!" – Ernest Tibbs