Etienne Mbappe
Solo / Session Artist
Social Links:
Model(s) Played: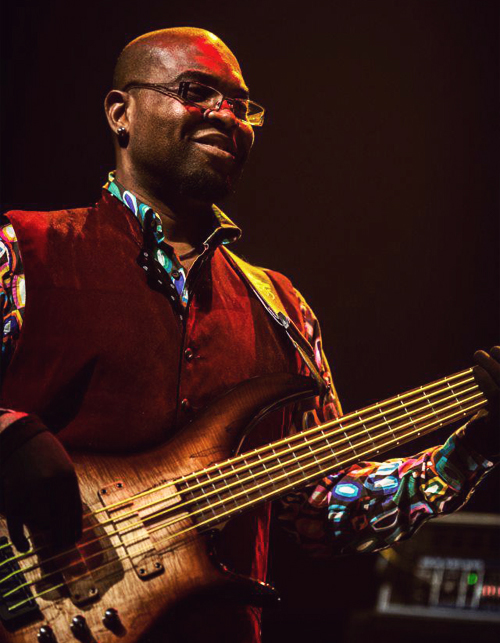 About
Born in Douala, Cameroon, Etienne Mbappe is the master of technique and rhythm not only on bass, but through his smooth/deep vocals sung in his native Cameroonian language as well.
Etienne studied Classical Guitar and Classical Contrabass from 1978 to 1983 at the Conservatory of Chevilly in France. Between his studies and roots he has created a great musical genre of his own, transcending the boundaries between African music, funk, rock, jazz, and classical. His songs are powerful and energetic, yet are graced with his beautiful vocal harmonies and downtempo rhythms for a truly dynamic experience.
While Etienne has toured extensively in France and abroad with the Orchestre National de Jazz, Su La Take, Jacques Higelin, Michel Jonasz, Joe Zawinul, and played on Ray Charles' last album in 2013, he now devotes himself to his solo career and touring with Bill Evans, John McLaughlin and Steps Ahead.
"I love the sound of my F Basses and rock them every night. I'm looking forward to owning them all!" – Etienne Mbappe