Jaden Baker
Solo / Session Artist
Social Links:
Model(s) Played: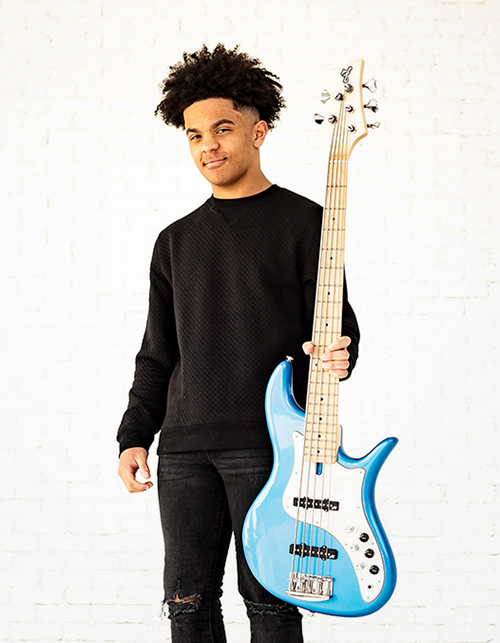 About
Jaden; who lives in Dallas, TX with his parents and two younger brothers, has always had an inherent love and appreciation for music. He began making music at the tender age of 2 and continues to develop his unique gift.
His dedication to honing his craft is unparalleled, learning to play and master bass, drums, keys, guitar, and trombone. He currently serves as the Music Director for Student Ministries at The Potter's House of North Dallas and travels with world renowned artist; Israel Houghton and New Breed.
At just 15 years old, Jaden has already featured at Gruv Gear's NAMM 2020 Artist Showcase, amassed a following of nearly 40k on Instagram, and has released his first album entitled "Christmas Dreamin", which is available on every digital platform. This EP offers us a glimpse into Jaden's creative mind; displaying the intricate melodies and impressive arrangements that he is most known for.
Jaden has traveled both nationally and internationally; performing for diverse audiences. His dream is to continue to share his gift with people around the world.
"What I love about my VF5 specifically, is the tone it provides through ANY AMP!!!!
On my EP "Christmas Dreamin", it is used on "Carol of the Bells" to fill up the low end that makes the song so big. But on "Dreamin", I used the bridge pickup which is not only great for vintage basslines but also an amazing lead tone. It has been a game changer for me live and in the studio!" – Jaden