Kenneth Kaybass Diggs
Session Artist
Social Links:
Model(s) Played: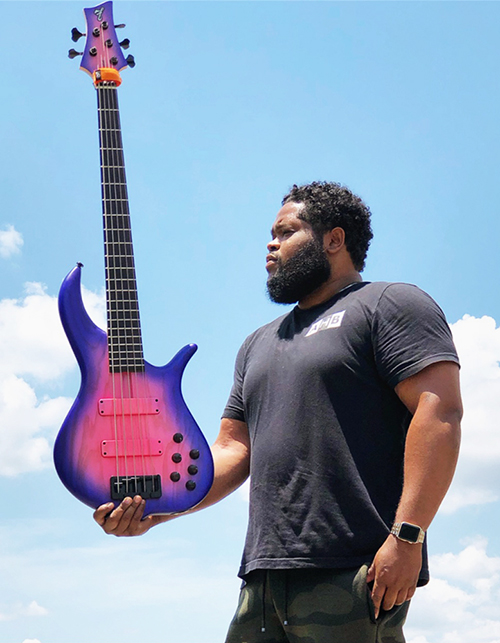 About
KENNETH ALEXANDER DIGGS II, affectionally known as "Kaybass" in the music industry, has been blessed with a myriad of professional experiences so early on in his life. He had always been attracted to music having played for his church and middle school, but it wasn't until the age of 14 that he found his love for the bass guitar. His natural gift and the guidance of God saw him land his first major gig the very next year with gospel artist Dorinda Clark-Cole! Dorinda took him back to Detroit to meet her sisters and it was there that he began playing with the Clark Sisters. Through touring he met several key figures who helped shape his career in the Gospel scene. Kaybass currently serves as Music Director for Keyshia Cole.
Kaybass' life path has seen him record and/or tour with the likes of: The Clark Sisters, Kierra "Kiki" Sheard, Rodney Posey, Stephen Hurd, Fred Hammond, Vashawn Mitchell, Musiq Soulchild, Dr. Sonny Badu, Chrisette Michele, Maranda Curtis, Teeya Skipper, Fantasia, BSlade, Gospel Chops Vol.3, and Keyshia Cole.
Kaybass proudly endorses F Bass, Gruv Gear, Bartolini, Gallien-Krueger, Jim Dunlop and Marino cables.
"When I plugged up my BN5 Replica, the very presence of the tone described who I was without me saying one word."