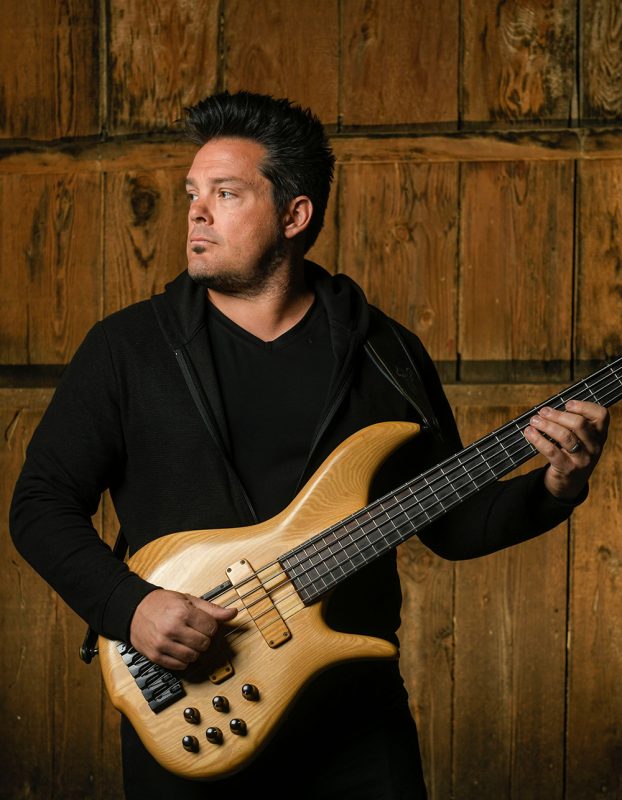 About
Kevin Freeby is a professional bassist living in Southern California. He has been performing around the globe as a sideman as well as teaching in the San Diego area for the past 10 years. Well versed as a solid groove player, Kevin plays a variety of styles ranging from jazz and world music all the way to funk, pop and rock. Kevin is also the Resident Instructor at Bass San Diego and is recognized as a well versed soloist.
Performing over 200 gigs/recording sessions a year; Kevin has been fortunate enough to work with many amazing musicians, some of which include: Karl Denson, Jason Mraz, Marco Minnemann , Fla-
menco legend Ines Bacan, Mitch Forman, Jerry Goodman (Mahavishnu Orchestra,Dixie Dregs), Virgil Donati (Planet X, Steve Vai), Zak Najor (Greyboy Allstars, Tiny Universe), Raul Pineda (Chucho Valdes), Mitchell Long (Sergio Mendes), Mike Holguin (Celia Cruz), Cliff Almond (Michel Camilo, Manhattan Transfer), Peter Sprague (Chick Corea), Brian Jordan (Lauryn Hill, Karl Denson's Tiny Universe), Bushwalla, Greg Analla (Seventhsign,Tribe of Gypsies), Steve Haney (Greyboy All Stars), Dominique Dipiazza (John McLaughlin), Mario Gonzales (Sheila E.), Wayne Findlay (Vinnie Moore,MSG), Jake Najor (Weapon of Choice,Robert ,KD3), Mike Pope (Chick Corea Electric Band), Mark Zonder(Fates Warning), John Staten (Karl Densons Tiny Universe), Hectic Watermelon, Derek Sherinian (Planet X, Dream Theatre),& Tony Macalpine.
Kevin recently played bass, mixed, engineered and produced world jazz trio "Otro Mundo" on their self titled release . Among many other projects, he is also working on his upcoming solo album which will be available soon.
"I love the playability of my F Basses!" – Kevin Freeby