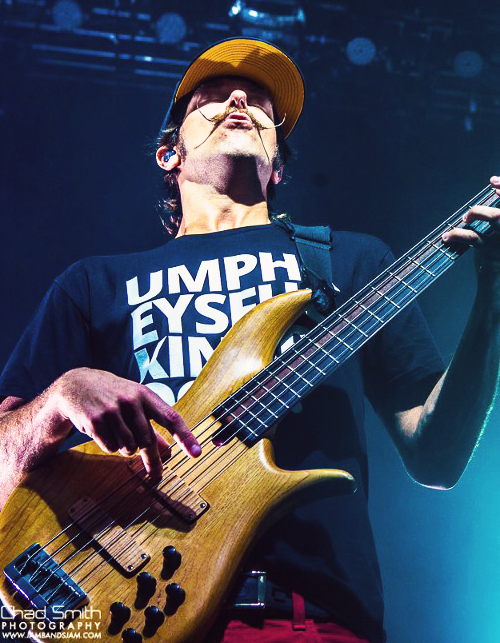 About
Ryan Stasik, equal parts trained pianist and self-taught rocker, is a confluence of musical forces. As a student at the University of Notre Dame, he co-founded Umphrey's McGee who are known as much for their irreverent stage presence as their complex musicality.
As the toe-tapping backbeat of Umphrey's, Stasik pulls inspiration from anybody and anything that get hips 'a swaying. Though devoted to studying the likes of Dan Kurtz and Mike Bendy, he leaves plenty of room for Hall & Oates, Toto, Jaco, and Sade.
Ryan also plays regularly in other lineups under the names Motorboat and The Omega Moos with former members of the The New Deal. Not to name drop, but he has also been privileged and grateful to be able to share the stage with some of his musical heroes along the way, including Victor Wooten, Stanley Jordan, and Bill Evans.
"Fueled by Budweiser, humor, and a desire to go outside the box, I find my F Bass BN5's to be the perfect fit to play all genres with my sextet. The BN is my signature sound, but its slick look is just as vital." – Ryan Stasik